Intel has kicked off IDF 2014 with a blizzard of announcements and product news, most of which was promptly buried by Apple's iPhone 6, 6 Plus, and smartwatch. First up, there's Edison, Intel's new internet of things development platform. It features a dual-core Silvermont Atom (that's the same CPU core as in Bay Trail) clocked at 500MHz and an Intel Quark clocked at 100MHz. This is paired with 1GB of LPDDR3, integrated WiFi, 4GB of storage, and support for Yocto Linux — all in something a little larger than a postage stamp.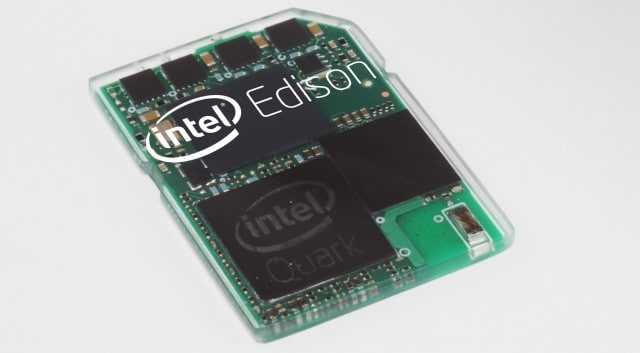 Interestingly enough, the WiFi support is provided by Broadcom rather than by any of Intel's homegrown chips. No word yet on when the company will transition to eating its own Infineon dog food for such initiatives. Intel is also rolling out an Android reference platform for developers — again, not a great deal of information on this front, but it's a smart move for a company that wants to stop hurling tremendous amounts of money at subsidies for Android tablets in the long run.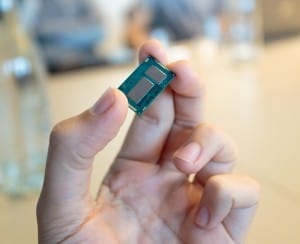 Up next, there's Broadwell, aka Core M, which has been a major discussion topic of late. Intel was showing off Broadwell silicon — according to Hot Hardware, the limited benchmarks they were able to run shows the new tablet platform outperforming all previous Atom and low-powered Intel and AMD platforms, sometimes by significant margins. The Core M-5Y70 chip posted scores of 2.48 in Cinebench R11.5, 142.8ms in SunSpider, and 50,985 in 3DMark Ice Storm — all of which are well beyond any other ultra-mobile chip on the market. Obviously, though, we need to actually benchmark some shipping hardware before we draw any conclusions.
Core M isn't expected to ship until the end of the year, but these figures apparently come from final silicon in near-production hardware (a version of the Llama Mountain form-factor reference design).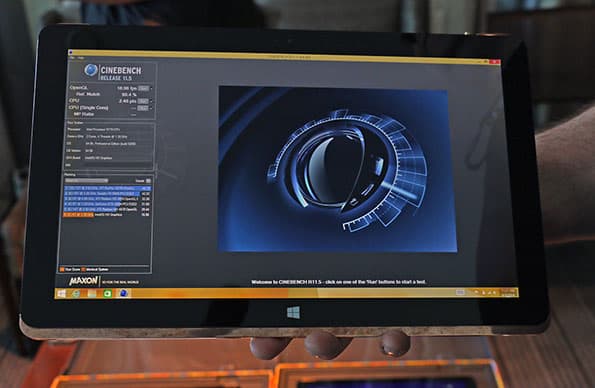 Skylake officially coming "later" in 2015
Finally, there's a bit of news on Skylake. Back when Broadwell delays broke, we theorized that the delay would almost certainly trickle down to Skylake — that Intel wouldn't launch a mobile die shrink and a new architecture within six months of each other. (Skylake is the new-architecture tock that follows Broadwell's 14nm die-shrink tick.)
Now, Intel is pushing back against that idea, at least indirectly. The company didn't give reviewers any hands-on time with Skylake at IDF, but it did show Skylake silicon playing back video and running 3DMark. Availability is set for the second half of 2015, implying that the new chip will ramp up simultaneously as Broadwell gets under way.
Call me crazy, but I still think there's room for wiggling on this. It's incredibly unlikely that Intel would opt to transition OEMs to a new 14nm part, then turn around and ship a new chip in less than a year. Given that Broadwell is rolling out in staggered fashion over six months, it implies that Skylake will follow a similar path — but whether Intel chooses to refresh desktop hardware first or does Broadwell Y (it will have been roughly a year by that point) is anyone's guess.
Last of all, though it's not formally part of IDF, Intel has also dropped a new set of graphics drivers its claiming can boost performance by up to 30% in OpenCL with additional framerate improvements of 8-12% in "select" titles and 3-7% in some additional titles. It's not going to reinvent the gaming experience but if you're using an Intel Haswell for gaming every little bit helps.
That's the major news from IDF to date — not much earth-shattering, but a number of previews and feature teases for what's coming in 2015.
Source: http://www.extremetech.com/extreme/189752-intel-at-idf-2014-broadwell-benchmarks-first-skylake-silicon-and-iot-developments