You didn't think Google was going to let Facebook and Amazon have all the fun with drones, did you?
Of course not. The search giant today revealed Project Wing, a new endeavor from its experimental Google X division that is "developing a delivery system that uses self-flying vehicles."
Project Wing was revealed in a story from The Atlantic and later confirmed by Google via a YouTube video (below).
"As part of our research, we built a vehicle and traveled to Queensland, Australia for some test flights," Google said in a video's description. "There, we successfully delivered a first aid kit, candy bars, dog treats, and water to a couple of Australian farmers."
Google is "only just beginning to develop the technology" involved in Project Wing, but ultimately it wants to craft a delivery system that can "transport goods more quickly, safely, and efficiently."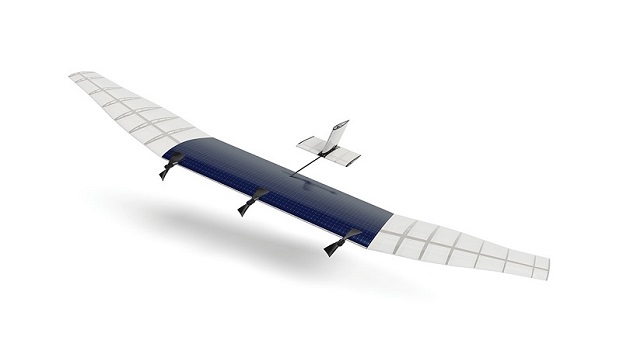 "Throughout history there have been a series of innovations that have each taken a huge chunk out of the friction of moving things around," Astro Teller, captain of moonshots at Google X, said in the video. "Project Wing aspires to take another big chunk of the remaining friction of moving things around the world."
Project Wing founder Nicholas Roy said Google is "years" away from delivering an actual product, but there has been enough progress for the company to provide the public with a sneak peek.
The drones look like mini fighter jets with four sets of propellers that hover over a destination and drop their cargo in small packages.
According to The Atlantic, Google opted to drop packages because people are stupid. Researchers found "that individuals could not be stopped from trying to reach for their packages, even if they were told that the rotors on the vehicle were dangerous, which they are."
People were so excited about their deliveries that they literally risked life and limb to snatch it away from the drone. So, the package actually drops via some high-grade fishing wire, which retracts when an attached gizmo detects that the package has hit the ground. But that fishing wire slows down as it gets closer to the ground, lessening that chance that your items will be destroyed upon impact.
Google put out the call for partners "who can help us bring this technology to the world." If that's you, Google asked you fill out the Project Wing interest form.
While the effort will probably draw comparisons to Amazon's proposed delivery system, Amazon PrimeAir, which was revealed in December, Google's Project Wing has been in the works for about two years, Google told The Atlantic. At this point, Amazon has a much more robust e-commerce business than Google, though the search giant is getting into deliveries via services like Google Shopping Express.
In April, Google purchased drone maker Titan Aerospace. At the time, Google and Titan said "atmospheric satellites could help bring Internet access to millions of people, and help solve other problems, including disaster relief and environmental damage like deforestation."
Source: http://www.pcmag.com/article2/0,2817,2465632,00.asp